20.03.2022
Posted by:

admin

Category:

Autodesk News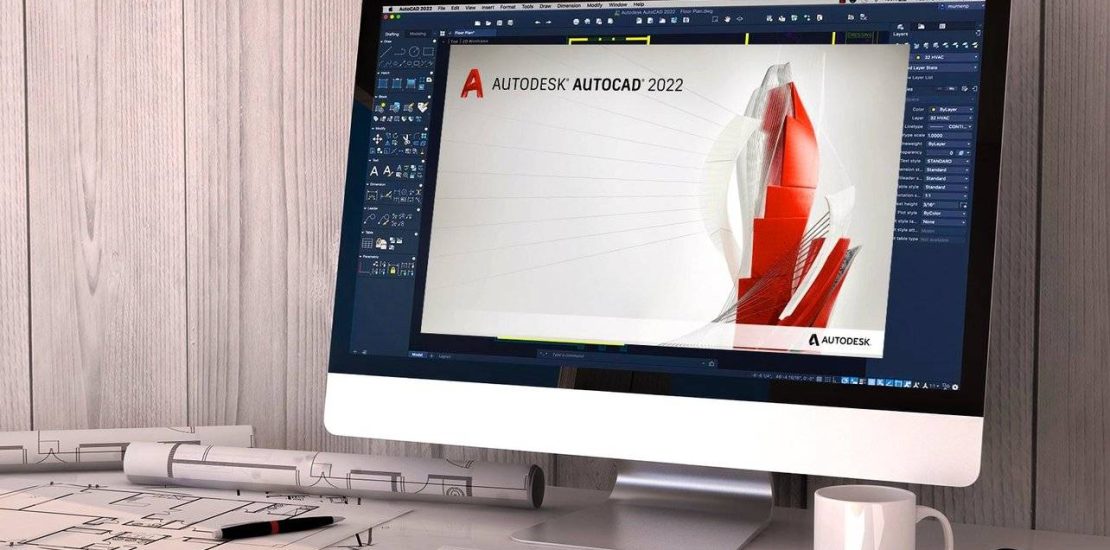 Our region in the past 3 decades has often been at a disadvantage when it comes to the digital revolution and the expansion of programs that have enabled tremendous progress in the work of almost every industry. There has never been a shortage of educated professionals who, in objectively poor conditions, managed to procure Autodesk programs and create projects that they can still be proud of today. Fortunately, that time is behind us and most professionals from the AEC, MEP and the entertainment industry decide to rely their work on the benefits of legal, paid licenses for the programs on which their work is based and with which they or the company make money.
However, it is still necessary to pay attention, especially to younger professionals, to how many advantages a good tool gives at the very beginning of a professional career.
Illegal versions of Autodesk software inevitably appear on sites for illegal software download, but what most users who download often overlook are the dangers that come with it.
It is very likely that the illegally downloaded program has limited capabilities, which primarily relate to the fact that you will not be able to link to the projects you are working on or involve other team members and monitor changes or document development. Legal licensees also have access to technical and other support provided by Autodesk partners at the user's location. When you need help working on a program or have a problem that could delay the completion of a project, you want to have help from an authorized professional who is on your site and understands all the specifics of working in your business environment. Many Autodesk partners can also offer their own add-ons that will effectively address a challenge.
Of course, the biggest danger of using illegal versions still lies in the fact that with a suspicious torrent you can get a virus and therefore your project can be destroyed and disappear in an instant moment, losing time, ideas, hard work, and sometimes the entire operating system of the computer on which the illegal software was downloaded.
DESIGN A SUCCESSFUL FUTURE – FREE AUTODESK LICENSES
While you are in the education system and making your way to a professional career in which Autodesk programs will be an essential tool in your day-to-day work, you should know that Autodesk provides free licenses to all public technical schools and universities. In this way, Autodesk supports the education of new professionals and provides a good foundation for a future career.
CONNECTED AND MORE EFFICIENT WORK IN AUTODESK PROGRAMS – MORE OPPORTUNITIES, BIGGER PROFIT
Since the beginning of 2020 and the pandemic that has moved many jobs to homes, cloud seems to have become one of the most important words. The ability to connect your projects, to "transfer" them to your home computer without compromising the quality of work and data security is something that is not always understood. Users of Autodesk software went through this transition quite smoothly thanks to the efficient solutions at their disposal.
What no illegal version can achieve is the following level of related work: when using legal licenses, you can easily link, for example, programs in the AEC collection, cross-platform analysis to get the data you need or convert 2D elements of a project to 3D design. You simply cannot get this level of efficiency, speed and ease of use in any "cracked" version.
LONG-TERM SECURITY PLANNING AND INVESTMENT
Can Autodesk detect that your company is using illegal software?
The answer is simple – if they want, they can. There are several possibilities for this, but this should certainly not be about hunting down users of illegal software. This is more a matter of common-sense approach to business operation and development. If you want quality, it's clear you need to invest in it.
Good software is worth it. Just like your time and education. If everyone's expertise comes at a price, why would anyone think that years of developing and investing in advanced software can be used for free?
Every serious company strives to increase efficiency through automation. Many industries are seeing an increase in the use of tools that, by using artificial intelligence or huge databases, significantly shorten the time spent on project design and production. If a company pays for a tool to automate certain processes, there is no reason why it could not afford the annual amount of the AutoCAD license. Especially if we take into account that this is exactly the program on which in many cases the business of many architectural studios, designers, but also freelancers and large construction companies is based.
With each new update or version comes new tools, more useful commands, simpler management. Users who regularly buy licenses achieve better results because they are constantly on the source of new opportunities, follow the trends in the profession and apply them in their work intuitively and without delay.
WHAT IS THE MARKET SITUATION?
One of the common requirements of large clients when concluding contracts with subcontractors, smaller companies and professionals is for the subcontractor to use only legal, up-to-date licenses for the required software. In another case, the clients want the project to be delivered to them in a specific older version of the program. This is not a problem for legal license users because Autodesk lets you access and go up to 3 versions back.
The inability to respond to customer requests or tenders certainly affects not only your reputation – as a professional or decision maker in a company, but also directly jeopardizes profits and growth. If you use a tool that helps you adapt to the demands of the market, you have a chance to charge for that feature accordingly.
Genuine software licenses are a matter of careful planning and investing in career and company development. If you ask experienced professionals – they will tell you that the sooner you start investing in improving your business, the sooner it will pay off. And if you ask us – we believe that you are not rich enough to lose time, reputation, customers and quality of work due to the cost of the original software.