11.08.2022
Posted by:

smartuser

Categories:

News, Uncategorized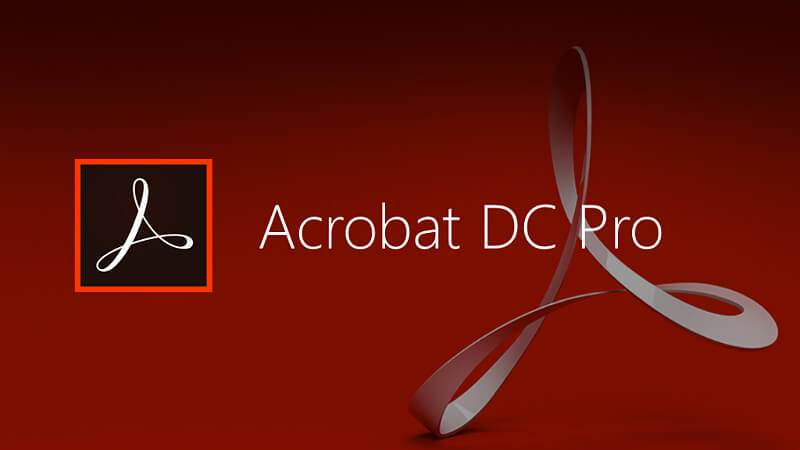 Adobe Acrobat Pro is the complete all-in-one PDF and e-signature solution for business.
PDF power meets the ease of e-signatures in Adobe Acrobat Pro.
Empower your team with 100% digital document workflows so they can work from anywhere —
across desktop, web, and mobile.
Do business faster — starting today.
The complete all-in-one PDF and e-signature solution, Acrobat Pro enables secure, effortless
productivity and collaboration plus unmatched integration with leading business applications.
Learn about the ROI your business can realize with Acrobat Pro.
20220389_ADO_Acro_ROI_Infographic_Sheet

Benefits
Work smarter in your essential business apps. 
Enable teams to easily create PDFs and send them for e-signature directly from Microsoft 365. Convert PDFs to editable Word, Excel, PowerPoint, or RTF files. Create, export, organize, and protect PDFs in Microsoft Teams. And access, edit, and store files in Microsoft OneDrive, Google Drive, Box, or Dropbox while working in Acrobat Pro on desktop or mobile.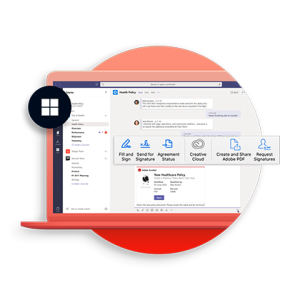 Get unmatched security. 
With app security, a world-class cloud infrastructure, and content controls like encryption, certification, and redaction, you can rest easy knowing you're covered by the best PDF security, reliability, and accessibility in the industry. Plus, help mitigate PDF-based attacks with built-in defenses and enterprise-grade security techniques, such as sandboxing, leak protection, and code sanitation.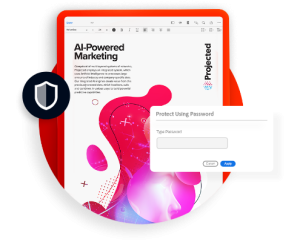 Add e-signatures to your digital document workflows.
Help your organization accelerate business workflows by signing and collecting unlimited e-signatures, tracking approvals in real time, requesting trusted e-signatures from multiple signers on one agreement, creating web forms to collect e-signatures, and accepting payments with Braintree (where available).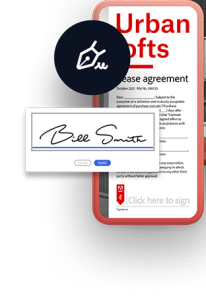 Simplify license management, purchasing, and administration.
Assign, reassign, remove, and track licenses in just a few clicks with the web-based Adobe Admin Console, and add new licenses whenever you need them. Consolidate all your Adobe subscriptions in one VIP agreement, and track all your Adobe licenses in one place.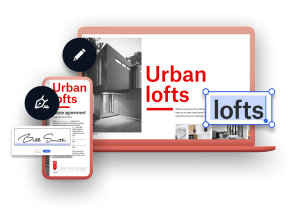 Adobe + Microsoft
Experience powerful integration between Acrobat Pro and Microsoft applications.
Acrobat Pro and Acrobat Sign integrate seamlessly with Microsoft 365, giving your teams a better
way to work. Now they can create, edit, and sign PDFs within the Microsoft apps they use every
day — including Word, Teams, Outlook, and more.
adobe-041621-dc-microsoft-365-solution-brief

Acrobat Pro How To's
See Acrobat Pro in action.
Collaborate and get feedback in real time.
Discover how to send PDFs for review, gather comments in one place, and respond in real time
with Acrobat Pro.
Protect the content in your files.
See how to password-protect your PDFs to keep formatting locked and sensitive information
more secure.
Edit PDFs and get them e-signed fast.
Find out how easy it is to make changes to PDFs and then send them out to be e-signed on any
device.
Boost productivity and collaboration with Acrobat Pro.
Empower your team to create, edit, organize, convert, redact, and sign PDFs from any device,
anywhere with 100% digital document workflows from Adobe.
Contact Us:
sales@smartsolutions.com.mk
27-77-383, 27-77-244